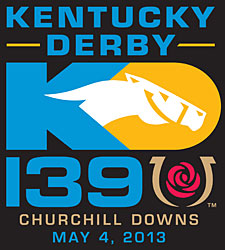 NEWS BLOG (WSAU) It's Kentucky Derby weekend.
For those who don't mind risking a few dollars, here are my Kentucky Derby picks.
My pick to win is a longshot: Revolutionary
The horse's people-connections are impeccable. The dark bay colt is owned by WinStar Farms, one of the best breeding and racing stables in the country. WinStar's best horses are trained by Todd Pletcher, who has never won the Kentucky Derby but is among the nation's leading horse-conditioners year after year. Revolutionary's breeder is Wil Farish, who is known for preferring stamina over speed. War Pass is Revolutionary's sire; AP Indy is his maternal grand-sire.
Revolutionary won his last two races by a head – one circling the field, and one by rallying in-between horses in the stretch. Being able to win "in traffic" is critical in the 20-horse Kentucky Derby field.
There are knocks against Revolutionary… his regular jockey, Javier Castellano, decided to ride another horse (Normandy Invasion), and Revolutionary's last two races were run in slow times. No matter. Calvin Borel will ride on Saturday. He's one of the few jockeys who regularly rides at Churchill Downs for the entire season. He's won the Kentucky Derby three times, each time saving ground and threading through traffic for a seemingly overmatched horse.
I also like Black Onxy, who will be a heavy longshot. He's been racing against easier horses on the turf in Florida. His jockey, Joe Bravo, could have been cleaning up at Belmont Park while other riders were out-of-town on Saturday. Bravo and trainer Kelly Breen are a potent team at mid-Atlantic racetracks. I don't think they'd make the trip to Louisville if they didn't think they had a chance.
Normandy Invasion is also a reasonable choice. The knock against him is that he's never won against winners.
I don't like the favorites in tomorrow's race. Goldencents is the horse many of the insiders are picking, based on his Santa Anita Derby win a month ago. Many California horses flop in the Kentucky Derby, and I think he'll be too close to the pace and will wilt before the finish line. Verrazano has never lost, but he has only 4 lifetime starts. Many people will pick him, but he may not have the seasoning to win. Orb has won all three of his races this year, but his times have been slow.


There are two other interesting story-lines:
Goldencents' jockey, Kevin Krigger, might become the first black jockey to win the Kentucky Derby in the modern era. In the 19th century black jockeys were ubiquitous; thoroughbred racing was considered too dangerous for white 'gentlemen' riders.
A female jockey has never won the Kentucky Derby, and Rosie Napravnik has a reasonably good chance of changing that on Mylute. Horse racing is the only sport where females compete against males on even terms. Calling her the best "girl jockey" short-changes her accomplishments. During my vacaction in New Orleans I saw her regularly out-ride the men. She's in the upper echelon of riders in the entire country.


Lastly, a sad announcement from my horse racing family. For those of you who don't know, my uncles are small-time thoroughbred owners and breeders in Oklahoma. Slewonderful, the best horse they'd ever owned, was put down due to infirmaries from old age. She was 22, and had been retired for many years.
No one would confuse her with a Kentucky Derby horse. She was a hopeless bleeder. But she also won $100,000 in her racing career, and finished first in two minor stakes races. Getting your picture taken in the winners circle is a wonderful feeling. Slewonderful got them there.
Chris Conley
5.3.13