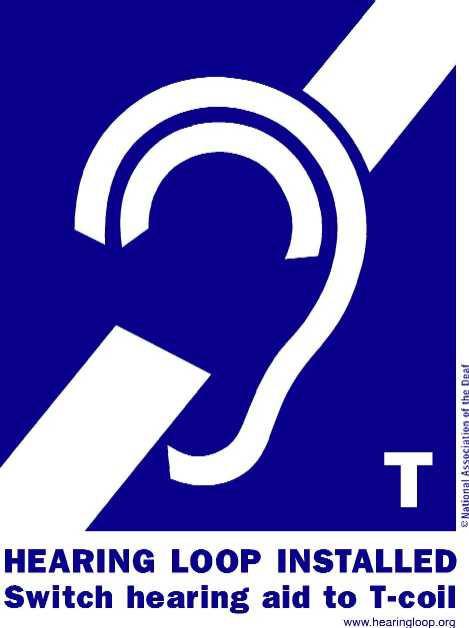 In addition to using hearing aid telecoils to hear better in large venues, there are many products available to help you hear on a more personal level such as in a one on one conversations or in your home or work environment. Room size Induction hearing loop systems can be installed in the Audio/Video room at home or around an office so the person using T-Coil equipped hearing aids can enjoy clear sounds and dialogue in spite of background noise. These systems can be connected to TVs, computers, stereos, microphones and more. If this isnt a practical solution for your situation, there are a many products that are portable and easy to use offering solutions for many of the difficult listening situations you may experience with or without hearing aids with t-coils.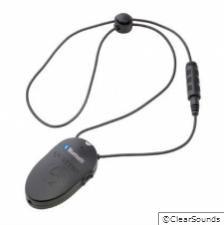 The simplest device is the neckloop. This is worn around the neck and transmits sound into your hearing aid via a t-coil. Traditional neck loops need to be plugged into the device you want to hearlike a personal amplifier or TV. The Clear Sounds Quattro Bluetooth Neckloop can receive signals from blue-tooth devices without having to plug it in.
Another product is an induction loop pad. This system made by Univox consists of a pad that has an induction loop inside it, which has a wire that plugs into an amplifier which is in turn plugged into your sound source. The pad slips easily under a chair or couch cushion. It provides a wireless induction loop audio signal to T-Coil equipped hearing aids, turning them into your own personal loudspeakers, without the use of headsets or receivers. With the right accessories this pad may also be used in a car.


The Comfort Contego is a digital wireless hearing product that helps people with a hearing loss to more fully participate in all conversations and interactions with family and friends. It is flexible and can be used with a neckloop for people with hearing aids or just with headphones. This device offers up to 40dB of amplification with high quality crystal clear sound. Not only can you hear other people through the microphone in this system, but with the right accessories you can connect to your TV, telephone and other sound sources. This is a great option for those that already have hearing aids with a t-coil but do not have today's new wireless hearing aids.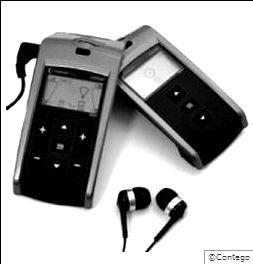 If you own a business with a busy customer service window or counter, the William Sound Hearing Hot Spot is a great addition for your customers with hearing difficulties. This system transmits words directly and clearly to a listeners hearing aid equipped with a t-coil.
There are more and more uses for T-Coil equipped hearing instruments being developed every day. If you don't have a hearing aid and would like to take advantage of this technology there are t-coil equipped head phones available that can work with some of these devices as well. Visit your local hearing care provider to find out how this induction loop technology can help you.
The content contributions of Welsch Hearing Aid Company should not be considered by anyone as a substitute for medical or other hearing health professional diagnosis, treatment, advice, or recommendations.