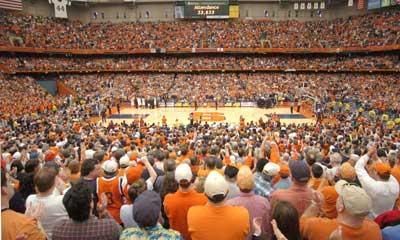 NEWS BLOG (WSAU) I was up too late last night watching the Duke-Wisconsin basketball game.
But consider the student-athletes for a moment. College basketball, hands down, is the most demanding sport for the students to actually study and earn a degree. And, unfortunately, basketball is also the sport with the longest odds for a college star to play in the NBA. (The NBA has 12-man rosters -- and there are hundreds of colleges that play basketball. By comparison, NFL has 56-man rosters, and there are fewer colleges that play football.)
College basketball spans both semesters. Football is confined almost only to the first semester.
Basketball plays any day of the week, with many weeknight games. Football has a regimented schedule, with almost all games on Saturday.
Basketball schedules include many cross-country trips, sometimes during the week, with only one-night on the road. Many football games are in the same part of the country, and some are weekend bus trips.
I support college athletics, and I still think its a good way for students who might not otherwise go to school to get an education. But I wonder if there's a breaking point, when we tilt too much towards far-flung games that are scheduled more to fill up ESPN's broadcast schedule than to meet a player's academic needs.
During the Badgers game, scrolling across the bottom of the TV screen, was the Georgia Tech-Siena score. A tiny school from Albany, New York travelled 950 miles to Atlanta for a Wednesday night basketball game two weeks before fall-semester finals. I think the Siena players lost more than just the game.
Chris Conley
Operations Manager-Midwest Communications, Wausau
12.3.09