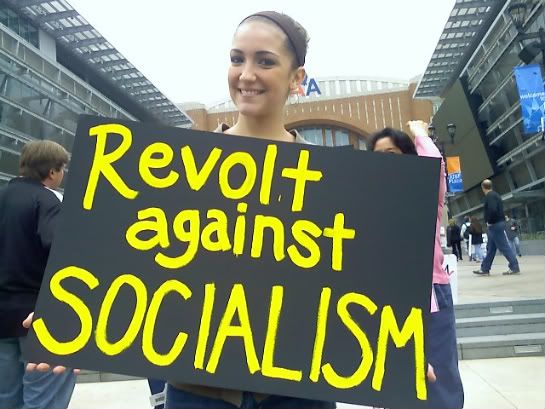 NEWS BLOG (WSAU) The tea party movement gets another high profile day of news exposure on April 15th, tax day. There are events in major cities around the country. There are several events in Central Wisconsin and around the state.
The tea parties have been a more potent political force than I expected. Many movements like this can't sustain themselves over time, or morph into something that's unproductive or ineffective. Yet more than a year later tea party crowds are large and fired up, and they will certainly have an impact in the fall elections.
Here's the danger for the tea party movement: the political fringe. Americans support the right to assemble and protest. But that's where mainstream tolerance stops. Public opinion would be overwhelmingly against a proposal being floated in Oklahoma, where tea parties would organize militias. Public opinion also shifts against forming a third political party, or giving tea party endorsements to certain candidates. All of those developments would lead to a smaller tea party movement over time.
It's not uncommon for movements to be defined by their edges. Most Vietnam protestors were not black panthers or participants in taking over college campuses. But those movements were defined by the fringe that found a home within their ranks. If the radical, out-of-the-mainstream right is drawn into the tea parties, the movement will suffer for it.
The most useful post-election role for the tea party is to hold politicians accountable. If they campaigned on cutting spending and a limited role for government, it's a good thing that they have large numbers of people to answer to if they don't follow through.
Chris Conley
Operations Manager, Midwest Communications-Wausau
4.15.10