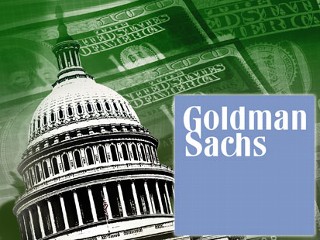 NEWS BLOG (WSAU) Goldman Sachs is in the hot seat on Capital Hill today. The charge? They bet against the U.S housing market, and their bet paid off.
Before the 2008 housing meltdown Goldman packaged mortgage derivatives and sold them to investors. But they structured other investments that would go up if the housing market went down. Those investments acted as insurance if property values ever stopped going up. Goldman will argue that those investments were to keep their company from going under if the housing market tanked. Instead those investments brought in millions because the housing downturn was much deeper than anyone expected.
So is it illegal to bet against the U.S. housing market? Is it unethical? Unpatriotic?
None of the above.
We make bets that bad things will happen all the time. It's prudent investing.
If I buy a rare sports car, the auto insurance policy I take out is my "bet" on a crash. When I buy insurance for my home, I'm making a bet that there could be a fire. When an investor shorts a stock, they're betting its price will go down. When you play the 'don't pass' line at the craps table, you're betting the shooter will lose.
If the only investment choice is that markets will go up, soon there won't be a market at all. Members of Congress are not so dumb as to forget that markets have longs and shorts, buyers and sellers, winners and losers. There are two opposing positions on every trade. And yet the politicians can't resist a chance to beat up on Goldman Sachs and score some cheap sound bites.
Today's political noise will drown out the truth. The housing meltdown wasn't caused by Goldman. It was caused by giving mortgages to people who weren't financially able to pay them back. Goldman repackaged those mortgages, spread the risk, and profited from it. But cheap money, loose regulation, and a 'home ownership for all' policies are the root of the problem, and those were government policies.
Chris Conley
Operations Manager, Midwest Communications-Wausau
4.27.10