Today's news blog comes from York Harbor, Maine on the final day of my vacation… but I'll be travelling again next week to New York City and Connecticut.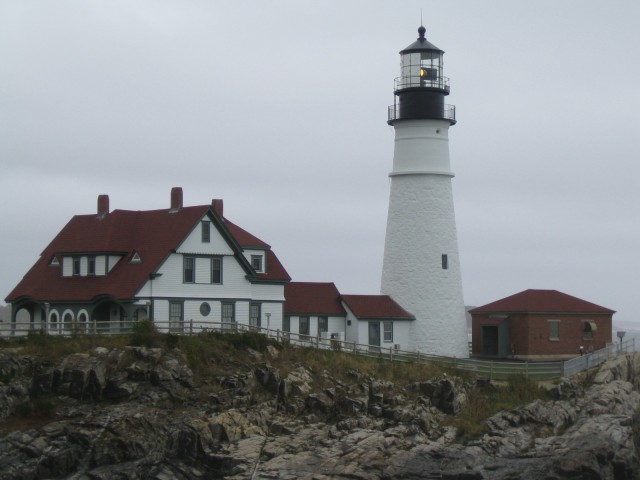 NEWS BLOG (WSAU) I didn't get my chocolate chip cookies during by flight on Midwest Airlines. There may be a simple explanation, like I had a morning flight. Or it may be because Midwest and Frontier are merging, and Frontier will be the name brand that survives. It's funny that two chewy cookies is the only thing aside from price that distinguishes one airline from another. They all have seats that are too small, they all charge you to check your bags, they all have the same long, inconvenient security checkpoints.
In many cases we admire sameness. One Wal Mart is no different from the rest. McDonald's isn't necessarily good food… but you know exactly what you're getting. Even one place isn't all that different from another. Suburbia in New Jersey looks an awful lot like Massachusetts, Connecticut, ect. It's no different in Wisconsin. Is Eau Claire all that different from Oshkosh? Appleton from Sun Prairie?
But Maine is novel because it is different. This is a coastline that's unlike anywhere else in the United States, with rocks and surf and lighthouses and harbors that were used 300 years ago. Every town has some narrow roads or older neighborhoods that date back to colonial times. People here have made a conscious choice to hold onto their history. It makes the area unique.
Maine probably wouldn't be my first choice for a vacation. I don't particularly like the beach, and I'm more of a city person that a country person. I'm here because my brother-in-law lives here, and we haven't seen this part of our family in a long time. But I appreciate that this place is very different from all others, and that's one reason why it was worth the trip.
Chris Conley
Operations Manager, Midwest Communications-Wausau
7.7.10