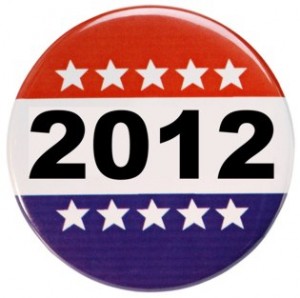 NEWS BLOG (WSAU) There are some numbers that need to be the gold standard. In congressional parlance, it's the budget scoring from the Congressional Budget Office. They're the non-partisan scorekeepers for federal spending. The Bureau of Labor Statistics also needs to be beyond question. Their numbers about our economy need to be solid and out of the political arena. Fortunes are traded on those numbers.
The Bureau of Labor Statistics conducts the monthly unemployment survey. That's the report that Barack Obama was touting on Friday, showing the jobless rate down from 8.2% to 7.9%.
I'm not concerned that this will be spun as a political advantage. I'm concerned that numbers that move are markets are suspect.
There's a legitimate reason - an accounting change within the report. It was planned months ago, and it reflects the way part-time and temporary workers are counted. Because of this, the number of people working at home is shown an unprecedented increase. Anyone who is doing any income-generating activity at home, including things like selling on eBay or doing piecemeal work on the internet. All of these activities are hard to measure, difficult to confirm, and mask the true number of people who are actively looking for jobs.
This is not all that different than polling numbers that we've seen in the presidential race. Now remember, polls are private. Those are not "official" statistics in any way. But we've seen a tremendous amount of talk about how polls are put together – basing this year's sample off the Presidential voter turn-out 4-years ago. In past years we'd never be told that some polls were +7-percent Democrat. Critics may say that's the kind of thing that gets brought up by people who aren't happy with poll results. I say having an informed public about the mechanics of polling is a good thing.
I'm not worried about a report that changes the political narrative after the President's poor debate performance. There are more bad debates coming for the administration, starting next Thursday. I'm worried that people bought and sold based on numbers that are fundamentally different, and that the American people are denied an accurate reading on how our economy is really doing.
No one is well served if everything we see and feel on the ground tells us things are lousy, but the statistics tell us things are looking up.
Chris Conley
10/8