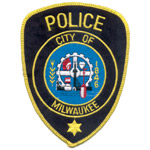 NEWS BLOG (WSAU) We like the idea of tough cops in crime-ridden big cities. The Chicago patrol cop with the long gun and the itchy trigger-finger is what we think some of those rough neighborhoods need. It's no accident that Dirty Harry is an American icon.
Many of us come dangerously close to shrugging our shoulders when we hear stories where police go too far. Abner Louima, who was sodomized with the stick-end of a toilet-plunger by Brooklyn cops, sparked outrage in the minority community, and a muted response from most others. Now comes the story of four Milwaukee patrolmen who are accused of conducting illegal anal-cavity searches of street-level drug dealers.
There's no question that inner-city minorities have very different experiences with police than suburban whites. That's beside the point. This goes beyond right-and-wrong (and it is wrong). This kind of out-of-control policing endangers public safety. It even endangers cops.
Good cops in rough neighborhoods need to have relationships with the people who live there. People need to feel free to approach them. They need to have some contact with informants, snitches, low-level gang members and dealers. A cop that has to work a city beat without those contacts is blind – doesn't know what's going on. When the police become pariahs, which is exactly what happens when the strip-search story becomes public, police are less likely to know when a rival gang moves into a neighborhood, or when marijuana-is-out and heroine-is- in, or when a pimp starts trafficking in underage girls, or when a beef at the local high school is about to turn violent. All of those situations involve someone saying something to a cop. The best on-the-beat officers are talkers, negotiatiors, keep observers, and devlop contracts with others who they can work with. Let those lines of communication dry up, and the criminals get the upper hand. And it puts police in the crossfire of all those bad situations.
Most cops are good; they don't want bad cops making the job more difficult. This is exactly what's happening here.
Chris Conley
10/10/12