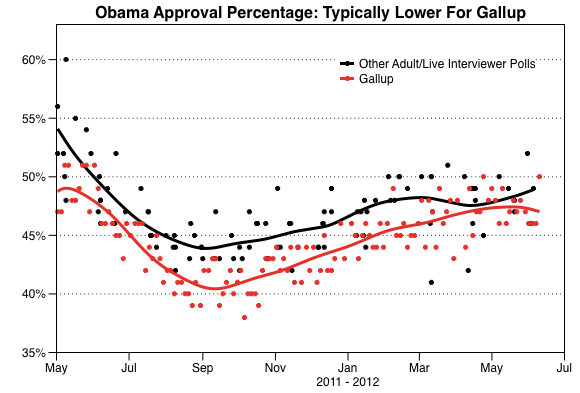 NEWS BLOG (WSAU) I freely admit to being a political junkie. I like talking heads. I look at many electoral college map projections and read many political commentaries each day.
For the next few days – six days before Election Day – we're flying blind. Several daily tracking polls, including Gallop, are suspending their poll-taking because of Hurricane Sandy. They can't get accurate samples of likely voters when life is disrupted and phone lines are down in large swaths of the country. This, and not the temporary suspending of campaign appearances by Barack Obama and Mitt Romney, is the most fascinating twist in this long road.
The handlers and strategists are flying blind. Instincts, the "art" of politics, will be more important than analyzing data.
In a regular polling environment, Mitt Romney's people know that to win Wisconsin they need huge turnout from the conservative Milwaukee suburbs. He isn't campaigning in West Allis by accident. Barack Obama's people know during crunch time they don't need to worry about Madison (although it's a fine place to show up when you need a big crowd after a lackluster debate). Green Bay is a swing area; that's where he's campaigning. Polling data breaks down a state county-by-county and zip code-to-zip code.
What's happening in Pennsylvania is fascinating. It's a state that won't have accurate polling in the days after Sandy. Mitt Romney is making a huge TV and radio buy there, targeting the Philadelphia suburbs. Is that state in-play? Pre-storm polls suggested Romney was trending upward., but Obama was still leading. Pennsylvania has many separate media markets: Pittsburgh, Philly, Harrisburg, Scranton-Wilkes Barre, Allentown. Where to target? What message? How much? When? Some Republicans think Pennsylvania is a fool's errand. Democrats say it's a fake-out, hoping that Obama might waste a day or two of precious campaign time in an area that's really "safe". And now no one has the hard data to confirm their opinions.
The Obama people face a similar situation in Virginia, which suffered less storm damage. They've cancelled some advertising there, and are said to be privately conceding the state. My gut tells me that Virginia and North Carolina are likely to swing to red states – like they were during Bush's last campaign. But pre-storm polling says both states are very close. An Obama visit, or targeting advertising in Richmond or Raleigh, could tip the balance. If Obama wins these states, Ohio doesn't matter.
Usually we have a good idea who's going to win this close to an election. But this year there are many questions we just don't know:
Is Ohio really a tie?
Is New Hampshire, which used to be GOP territory, in-play?
Virginia, North Carolina, and Florida seem to be trending towards Romney. Can he close the deal?
Obama is leading in Iowa, and Wisconsin seems to be tight. Will they fall Obama's way?
Romney is trending in Minnesota and Pennsylvania. Are those states a waste of his time?
Has Obama's campaign been continuing to slip, as it was in the days after the first debate, or has the trend stabilized?
I don't know the answers. The election hangs in the balance. There are no accurate polls to guide the strategy decisions that must be made over the next six days. Fascinating.
Chris Conley
10/31/12