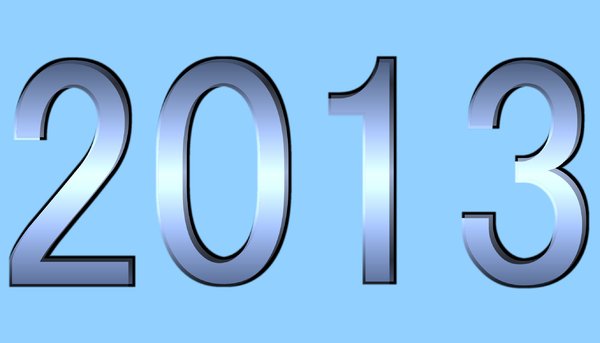 NEWS BLOG (WSAU) It's the time for 2013 predictions. The Washington Post asked some of their opinion writers, reporters, and experts to make news/current events predictions for the year ahead. Some gave not-too-serious tongue-in-cheek responses. Let's ignore them. Others offered their best-guesses about what lies ahead. Here's what they had to say, with a few of my own comments.
George Will says before the United States economy becomes Greece, we'll have states that go over the fiscal cliff. He says Illinois or California are likely to collapse financially:
http://tinyurl.com/atcjyln
Conventional wisdom is that the GOP-controlled House wouldn't approve a state bailout. I'm not so sure. While we've had individual cities go bankrupt, what about a state? It's dubious. Are you really bankrupt if you can raise more revenue (through taxes or otherwise)? California is the ghost-of-Christmas-future for the rest of us. They voted to raise state taxes last fall. Does anyone think that will solve their problems?
Jennifer Rubin, who writes a conservative blog, says moderate Republicans will be in ascension in 2013 while conservative Tea Party candidates will struggle:
http://tinyurl.com/b2btqaq
I disagree with the thinking that Chris Christie gave the President a boost in the wake of Hurricane Sandy. If Mitt Romney lowered the boom on Benghazi and realized that his '47-percent' comments were being recorded, a post-storm photo-up involving another Governor wouldn't matter. Still, I don't think Chris Christie's political ladder goes any higher than his current office.
Greg Sergeant, who writes a liberal companion-blog to Rubin's, says Barack Obama will press all the issues that he took a pass on in his first term: immigration, gun control, voting rights, and fiscal policy. He thinks the GOP House will act as blockers:
http://tinyurl.com/byogsu5
I think most people will come to appreciate the Republican-controlled House as a check on Obama's policies. The uneasy consensus will be that it's better than letting Democrats control everything.
Eugene Robinson, the Post's most liberal writer, believes that Castro and Chavez will die in 2013… and then suggests that they'll be missed:
http://tinyurl.com/bc8t896
Allow me to state the obvious: There are people in Cuba who love Castro, and people in Venezuela who love Chavez. And even they will be better off with others in charge. Castro is a butcher; and Chavez is another reminder that socialist economic policies are failures. And, strangely enough, I agree with Robinson that there's no guarantee the U.S. will handle the transition correctly.
Jonathan Capehart, a political cartoonist, predicts a big Supreme Court ruling on gay marriage:
http://tinyurl.com/aa8rhcv
Public opinion has shifted on this issue, and I think that will give the Supreme Court license to strike down the Defense of Marriage Act. If you believe marriage is between one man and one woman, prepare yourself for defeat.
Economic columnist Robert Sameulson predicts lower energy prices in 2013. He's already written about the energy boom in the Dakotas and the dramatically-lower costs of oil and natural gas development:
http://tinyurl.com/bhzzhmc
The lost opportunity is that things like the fiscal cliff, the economy, and overall revenue to the federal government are all improved with more and cheaper energy production. Instead we're working on new regulations that will keep energy costs high in the name of making windmills and solar panels seem like a better deal.
Matt Miller (columnist and radio commentator) predicts that Paul Ryan emerge as the GOP presidential front-runner:
http://tinyurl.com/bku895w
His prediction was made before the New Year's Day fiscal cliff vote. Paul Ryan cannot run for President and be on 'Team Boehner' at the same time. I'm surprised that, for now, he's choosing the latter.
Ed Rodgers (columnist/economist) offers the depressing thought that you'll earn less money in 2013 than 2012.
http://tinyurl.com/b2y3vnc
If there really is a consumer-confidence element to the economy (and there is), it will be damaged if people take home less, and have a lower amount on their W2 when they file their taxes next year. No one thinks about the new, more generous health care benefits they're getting when it comes time to settle accounts at the end of the year.
For all the readers of this blog, I hope 2013 is not as bad a year as some of these experts think.
Chris Conley
1/3/13