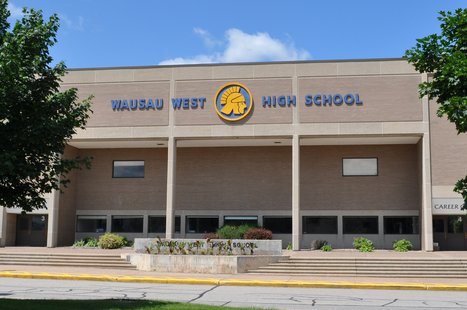 NEWS BLOG (WSAU) My oldest daughter will begin high school next fall. I attended parents night at Wausau-West earlier this week. It was a standard 'welcome to our school' introduction. The principal spoke, so did a guidance counselor. One by one the school department heads got up and talked about their programs and their electives. Many classes offered to high school juniors and seniors can be taken for college credit that transfers into a B.A. or a B.S. program after graduation.
This is the advice I gave to my daughter, which I'll share with everyone else who has kids about to enter high school.
Take every possible college-level class that you qualify for. Now, of course, don't take classes that you're going to flunk out of. But if a class is offered that counts towards college-level credit and you think somehow, some-way you could pass – do it. Our area high schools offer many AP classes that allow you to test-out of entry level math and English classes. There are other high school offerings, like agriscience and the engineering academy, that count towards college. Many of these classes can only be taken by high school juniors and seniors. Underclassmen should prepare for them.
Why?
High schools are offering more electives than ever before – enrichment type classes that keep students interested and can be a lot of fun. There's nothing wrong with that. But a college might offer hundreds of electives, far more than even the best high school could. And if you're on the college track, you'll want to have enough flexibility in your course load to take advantage of those classes. You'll only have those options if you arrive at college with some college-level credits already on your transcript. Imagine missing out on a computer sciences class taught by Steve Jobs, or a semester of astronomy from Carl Sagan… many colleges have classes like that. You don't want to say, "gee, I can't take Government Relations with Hillary Clinton or Investment Dynamics with Warren Buffett… because I need this English class to earn my degree." And at college, the "fun" classes can be even more fun. You can study the French impressionists with a semester in Paris, or take an architecture class that involves a trip to New Orleans in the spring, or archeology with visits to a real-life dig site. You want the ability in college to say 'yes' if those subjects strike your fancy.
I know of what I speak. I was a double-major in college, and I arrived on-campus with no college credits. To complete my degree in four years (and I didn't have enough money for five years), I had to forgo many interesting electives. I needed to take academic classes to earn my degrees on time. There wasn't time for those enrichment classes that would have made college more interesting.
Even for high schoolers who may not be planning on college… take the college-prep classes anyway. It keeps the college option open if you change your mind. And if you enter the workforce after high school, employers will be impressed that you took a more rigorous course of study.
Good luck to the incoming Class of 2017.
Chris Conley
1.30.13