Hi-Lo Gas Giveaway
Want us to help you fill up your gas tank?
Listen to WSAU, Get Free Gas
We're giving away gas cards worth $100 to $500.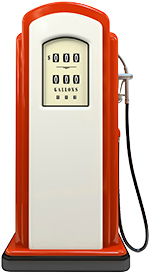 Your chance to guess comes each morning after the 7am news. Be sure to also listen later in the day for bonus-guess opportunities.
Make your guess in whole dollars... and we'll tell you if you're too high or too low. You can keep track of incorrect guesses on this page, using our guess tracker.
Sign up for Hi-Lo Gas text alerts by texting GAS to 39327. You'll get insider information, including the next time we'll play the game.
Recent Guesses
Here is a list of incorrect guesses for this round. Guesses will be regularly updated.