Mystery Mileage
Win yourself a trip on us!
Need a Vacation?
Win airfare for two from Delta Air Lines to any of their 250 locations in the continental United States.
How To Win
Just play the WSAU Delta Air Line Mystery Mileage game. We'll play twice a day after the 6:30am and the 7:30am news. Call-in to win or register online. If you're our lucky contestant, you'll get a chance to match that day's mystery mileage with one of Delta's great destinations. Guess correctly, and you're qualified for $350 travel vouchers for you and a friend.
The Grand Prize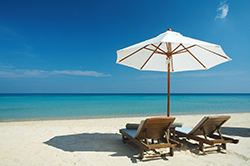 If you qualify and are lucky enough to have your name drawn, you will win a trip from WSAU!
You will receive two $350.00 travel vouchers to be used with Delta Air Lines.
Online Registration
As an alternate to calling in while listening, you can fill out the form below. If your name is chosen, we'll call you during the 7am hour at the number you provide.
By participating, you are agreeing to our official contest rules.