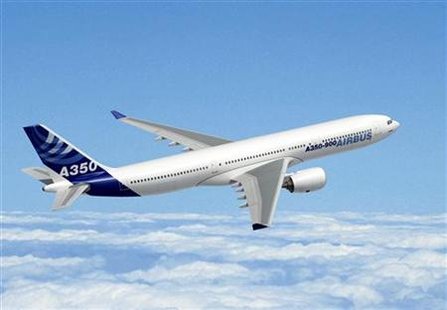 By Laura MacInnis and Jonathan Lynn
GENEVA/NEW DELHI (Reuters) - Top officials from the United States, European Union and Brazil on Friday awaited a pivotal World Trade Organization ruling on subsidies to Airbus <EAD.PA> that stands to impact the global aircraft sector.
The confidential WTO verdict is due to be issued to U.S. and European diplomats in Geneva around 10 a.m. EDT, and will soon thereafter be reviewed by government and industry leaders in Brussels, Washington and around the world.
Ministers meeting in India to advance negotiations on a new global free trade pact, the Doha round, will be presented with a report which may run to 1,000 pages or more.
"It is important to the European Union, it is important to the U.S. We will wait and see what happens with the ruling," said EU Trade Commissioner Catherine Ashton.
The three-member WTO dispute settlement panel is expected to agree with complainant Washington that the billions of euros of "launch aid" Airbus received to build the A380 and other top-selling planes was anti-competitive and broke trade laws.
Such a finding could limit Airbus' options to finance new airliners, such as the wide-body A350 due in the next decade, and also affect how industry rivals in Brazil, Canada, China, Russia and Japan fuel their expansion.
"Of course we will be very interested because it may affect the way others operate," said Brazilian Foreign Minister Celso Amorim, who flew to New Delhi on an Embraer <EMBR3.SA> jet. Embraer and its Canadian rival Bombardier <BBDb.TO E> were also embroiled in years of WTO litigation over aircraft subsidies.
NEGOTIATION
The Airbus case, and a counter-claim by Brussels about support to Boeing <BA.N>, whose findings are expected in six months, represent the biggest and most commercially significant dispute in WTO history.