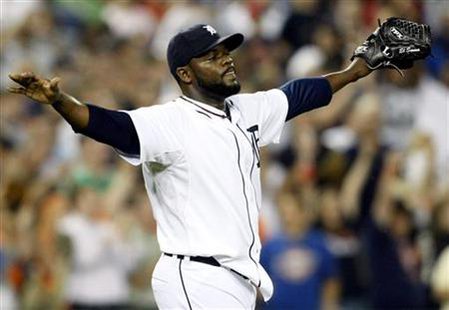 KANSAS CITY -- Who knows why it happens. The Kansas City Royals...bad as they are now, bad as they have been always find a way to beat the Tigers when it counts. For the Tigers of course.
For the 2nd straight night the Royals were able to hold off a late Tigers rally in the 9th to beat the Tigers 5-1 en route to something lost on Kansas City fans; a winning streak.
In 2006 the Tigers needed a single win in their final series to clinch their first playoff birth since 1987. That win needed to come against the Central Division worst Kansas City Royals...at Comerica Park.
It seemed a lock. I had tickets to one of those games. I figured we would be celebrating in the streets following a Tigers Wild-Card clinching experience. I figured wrong.
Novi, Michigan native Mitch Maier, a late season minor league call up that season tripled in that series. Things happened that never should have including a Royals sweep of the Tigers...and yet...they still made their magical run to the World Series.
It's tough to think about in 2009 I know, but is it happening again? The Tigers came into their current series with the Royals with a 7.5 game lead on the 2nd place Twins. With 24 games remaining the Tigers now only lead by 5.5.
It may be too early for history to repeat itself, but isn't the basis of history class to learn from past mistakes and remember past success?
I implore you Detroit Tigers ownership, staff, players and managers: Don't let the Royals come that close to ruining it for you again. Chances are you won't back your way into the playoffs again in 2009.
Dan Cash is a sports columnist for WKZO.COM. Dan can be reached at dan.cash@mwcradio.com.