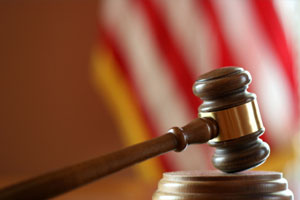 WAUSAU, Wis. (WSAU) – In a rare act, a Wausau man accused of shooting his dog last month plead guilty at his initial appearance.
Shawn Vogel is being charged with operating a firearm while intoxicated, a misdemeanor with a sentence of 9 months in jail.
Police responded to Vogel's house last month after a neighbor saw him shoot his dog with a rifle in the backyard. He confessed to officers at the scene, and surrendered the rifle to police. In a criminal compliant, police say Vogel was distraught, and shot the dog because it was sick and blind and he could not afford to have it euthanize. Police gave him a breathalyzer test and he blew a 0.18, over twice the legal limit.
A judge said that if Vogel can keep sober for 6 months, he'll reduce the charges against him to a simple disorderly conduct charge, which is a county violation.