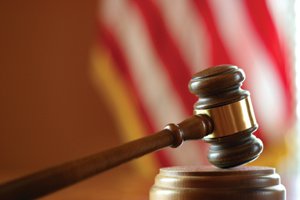 PHOENIX, Ariz. (WTAQ) - The Justice Department is suing the state of Arizona over a tough new immigration law. The controversial state law was passed to deal with growing immigration-related problems in the Grand Canyon State, including border violence.
The lawsuit challenges the constitutionality of the Arizona law. A federal brief calls the state law an "unprecedented independent immigration scheme that exceeds constitutional boundaries." Critics say the new law could provoke civil rights violations, including racial profiling.

President Obama has called the Arizona law "divisive" and "ill-conceived." Justice Department attorneys argue that immigration is a federal responsibility that cannot be trumped by state laws.
Arizona's new law makes illegal immigration a state crime and allows police to ask for proof of legal residency if they are questioning a person for another alleged infraction. It's due to take effect late this month.

In a statement, Attorney General Eric Holder said setting immigration policy and enforcing immigration laws is a national responsibility. Holder added, "Seeking to address the issue through a patchwork of state laws will only create more problems than it solves."
In remarks last week, Obama urged Congress to pass sweeping immigration reforms. He said reform has eluded presidents and lawmakers for many years and has been held hostage by overheated political interests.
Homeland Security Secretary Janet Napolitano said the administration is actively working with members of Congress from both parties to comprehensively reform the immigration system. Napolitano is a former governor of Arizona.