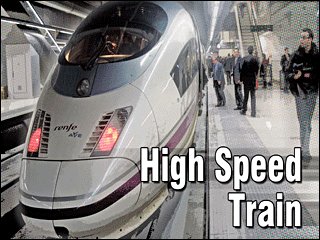 MILWAUKEE, Wis. (WTAQ) - If two legislators have their way, part of the federal money for a new high-speed train would be used instead to fix the crumbling pavement on the Hoan Bridge near downtown Milwaukee.
State Assembly Democrat Christine Sinicki and Senate Democrat Jeff Plale say they'll ask Wisconsin's congressional representatives to pursue the change. Sinicki says it's more important to fix the existing infra-structure before a new rail line is built.
But when the Obama White House gave Wisconsin 810 million dollars, they insisted that it be used only for the rail line that could eventually become part of a national high-speed passenger network. Milwaukee area leaders were not happy this week, when it was learned that the state DOT plans to put netting underneath the Hoan Bridge to keep concrete chunks from falling onto a sewage plant and the Port of Milwaukee below.
Many local leaders say the DOT should keep pursuing its earlier plans to put new concrete on the two and a half mile bridge, which connects downtown Milwaukee with the city's south side and the south suburbs. The work was projected to cost about 240 million dollars, including improvements to an interchange on the north end of the 33-year-old Hoan Bridge.