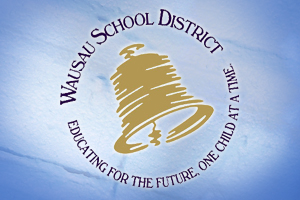 WAUSAU, Wis. (WSAU) – The Wausau school board wants the superintendent in Stevens Point as its interim superintendent while it looks for a permanent replacement to Steve Murley.
School board president Michelle Schaefer confirmed Wednesday that the board would likely finalize a contract with Dr. Steven Johnson when it meets Monday evening.
"He comes from a large district, he has experience in Janesville and Stevens Point, and he has been a very successful educational administrator in his career," Schaefer said. She said the board had also considered several internal and external candidates.
Johnson would begin August 2nd if he accepts the final offer. He could be an interim leader for a year if the school board is not able to hire a permanent superintendent by early next month.
An Illinois search firm will suggest several superintendent candidates for the board to consider later this month. The board has said it would like to name the permanent superintendent by August 9th.
"Everything we've expected other superintendents to do, we expect the same of him," Schaefer said, indicating that Johnson could oversee development of the 2011 budget.
Schaefer declined to comment on Johnson's salary until the offer had been finalized.