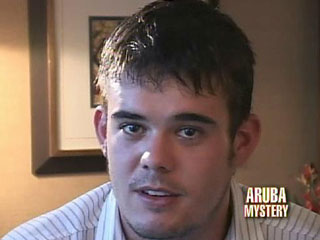 LIMA (WTAQ) - The man suspected in the disappearance of Natalee Holloway years ago has now been implicated in the death of a young woman in Peru.
Joran van der Sloot has been named by race car driver Ricardo Flores as the suspected killer of his daughter, Stephany Tatiana Flores Ramirez. Her lifeless body was discovered Wednesday morning in a hotel room registered under van der Sloot's name in an upscale Lima neighborhood. The body showed signs of a knife attack.

According to the local newspaper "El Comercio," the acting chief of the Peruvian bureau of Interpol has confirmed that van der Sloot has traveled south from Peru to Chile. So far, no international order of detention has been issued for him.