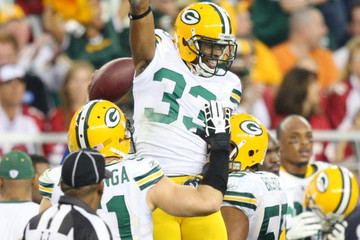 LAKE DELTON, Wis. (WSAU) - Police in Lake Delton confirm money was exchanged between Packers cornerback Brandon Underwood and 2 women who accuse him of sexual assault.
The alleged encounter took place last weekend while Underwood and other Packers players were in Lake Delton for a charity golf event. Police say the 2 Milwaukee women accused Underwood, but the alleged victims changed their story.
As of Thursday morning the Sauk County DA's office says they haven't received any police reports regarding the alleged incident. Police hope to have their report turned over to the district attorney's office around noon Friday. They previously say they won't recommend charges.
Meantime, Underwood apologized to teammates before practice Wednesday for having a number of their names dragged into this case.
"I just want to apologize to my teammates who have been dragged into this. I'm sorry for the distraction to the team. It's just been a long week and hopefully the week will hurry up and wind down for me," said Underwood.
(from WTAQ-GREEN BAY)