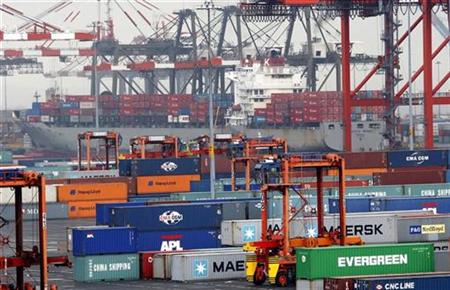 WASHINGTON (Reuters) - The trade deficit narrowed more than expected in July, as imports retreated and exports shot to their highest since August 2008, according to a government report on Thursday that could lift hopes for third-quarter economic growth.
The monthly trade deficit shrank 14 percent to $42.8 billion, which was smaller than the mid-point forecast of $47.3 billion from economists surveyed before the Commerce Department report.
Exports rose to 1.8 percent to $153.3 billion, led by strong overseas demand for U.S. civilian aircraft, machinery, computers and other capital goods.
(Reporting by Doug Palmer, Editing by Chizu Nomiyama)