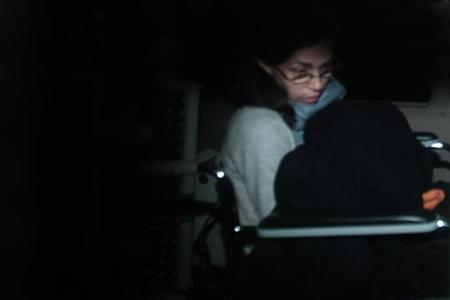 HONG KONG (Reuters) - An American woman convicted of murder by a Hong Kong jury last month will not appeal the ruling, her lawyer said on Thursday, likely bringing to a close the long-running case over the killing of her Merrill Lynch banker husband in 2003.
Nancy Kissel was last month convicted of murder for the second time, following a retrial over the killing of Robert Kissel, by giving him a milkshake spiked with sedatives then clubbing him to death.
"The time for appealing has now elapsed and she has decided not to file any appeal," said lawyer Colin Cohen.
Cohen would not say why Kissel had declined to appeal, but the court proceedings over several years have likely racked up substantial legal fees and seemingly taken a heavy toll on Kissel, 47, who now uses a wheelchair.
Kissel was now applying to serve out the rest of her life sentence in a U.S. prison through a reciprocal treaty with Hong Kong, Cohen said.
"From what I understand to the best of my belief, she's making an application," he said. Cohen gave no details on the likelihood of success for the request.
Dubbed the "milkshake murderess," Kissel was first convicted in 2005, but last February, following an appeal to Hong Kong's highest court, she won a reprieve when the court ordered a retrial because of conflicting evidence.
At the retrial, a seven-member jury found her guilty once again after 10 weeks of proceedings, failing to be convinced by arguments that she had been provoked into the crime after years of sexual and physical abuse by her husband.
The case engrossed Hong Kong with tales of domestic violence, rough sex and adultery that fractured the high-flying expatriate lifestyle that many financial professionals in the former British colony enjoy.
(Reporting by James Pomfret; Editing by Chris Lewis and Ron Popeski)