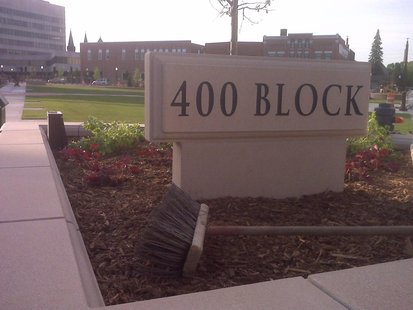 WAUSAU, Wis. (WSAU) – Wausau's parks and rec committee is recommending an ordinance that would keep dogs off the 400 Block during special events.
Pet owners turned out to speak against a proposed plan that would ban dogs entirely from the new city park. There had been concerns raised that people weren't cleaning up after dogs and that urination on the block could harm the grass.
Residents from the downtown area said that the 400 Block and the River's Edge Trail both offered great walking areas for dogs, and that banning them would be a step too far. Everyone who spoke at the meeting agreed that the problem was bringing dogs to the crowded 400 Block events like Concerts on the Square or Marketplace Thursdays.
Under the proposed ordinance, dogs would be allowed on the 400 Block whenever there isn't an organized event going on.
The full city council will vote on that measure at next week's regular meeting.