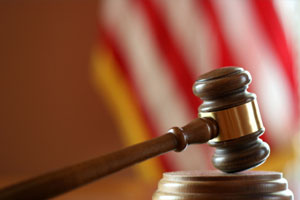 WAUSAU, Wis (WSAU) More charges have been filed against one of the people involved in an underage prostitution ring in Wausau. Nicole Riehle is now facing 10 counts of pandering, child enticement, and pimping. She's accused of soliciting teenager girls to perform sex acts for money at area hotels and homes.
She appeared in Marathon County court, and entered 'not guilty' pleas to all of the charges.
Three other people involved in the case have court dates later this week.
Prosecutors say Dominick West was the ring-leader. Barbie Metzger is accused of putting pictures of the underage prostitutes on the internet to solicit business. And Darrell Vaughn is accused of driving the underage girls to meet their customers.
Police made the arrests when one of the 17-year-old prostitutes got into an argument over how much she'd be paid for having sex.