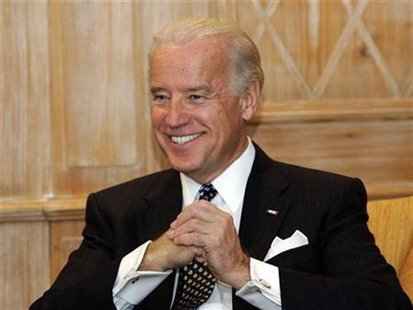 WASHINGTON (Reuters) - Vice President Joe Biden will press China to revalue its currency during his meetings with top Chinese officials in Beijing this week, a U.S. official said on Monday.
Treasury Under Secretary for International Affairs Lael Brainard said China's currency remained undervalued but progress had been made.
Washington has urged Beijing to allow its yuan currency to appreciate against the dollar to combat a hugely lopsided trade balance.
Biden leaves for China on Tuesday.
"The critical part of the adjustment mechanism in the global economy is for China to allow its exchange rate to move more quickly," Brainard said in a conference call with reporters ahead of Biden's trip.
She said the currency issue was critical for U.S. exports and jobs and important for China as well.
"We're not satisfied with that rate of appreciation," she said. "The vice president will want to put special emphasis on that."
(Reporting by Jeff Mason and Jason Lange; Editing by Vicki Allen)