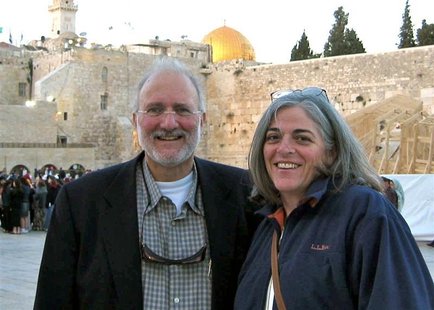 By Caren Bohan
WASHINGTON (Reuters) - The White House on Friday urged Cuba to immediately release jailed U.S. contractor Alan Gross and accused Havana of trying to use him as a "pawn."
"It is past time for Mr. Gross to return home to his family where he belongs," White House spokesman Jay Carney told reporters in response to a question. Carney said Gross's detention was "unjustified."
Gross was sentenced in Cuba this year to 15 years in prison for crimes against the Cuban state. Saturday marks the two-year anniversary of his arrest.
Gross had been working for a U.S. Agency for International Development (USAID) pro-democracy program and Havana accused him of illegally distributing Internet and satellite communications equipment on the island.
"Cuban authorities have failed in their effort to use Mr. Gross as a pawn for their own ends," Carney said. "They must heed the call of Mr. Gross's family and friends, the international community and the United States, to immediately release Mr. Gross."
President Barack Obama's administration, which has eased restrictions on U.S. travel and remittances to the communist island, has said Gross must be released before any further moves to improve U.S.-Cuba ties can go ahead.
Michael Kinnamon, the head of the U.S. Council of Churches, visited Gross in a Cuban jail this week and met with Cuban President Raul Castro.
"The president also expressed his concern over the health of Mr. Gross's family but we did not discuss his release," Kinnamon said on Friday.
(Additional reporting by Marc Frank in Havana and Jeff Mason in Washington)