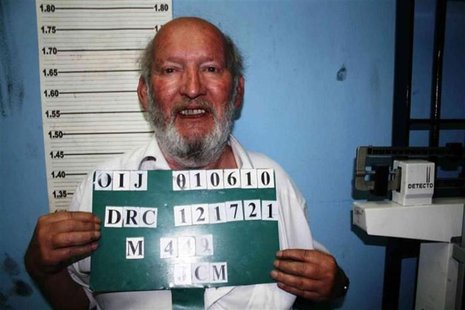 By Hugo Bachega and Peter Murphy
BRASILIA (Reuters) - Brazil's health watchdog called on Friday for users of sub-standard breast implants manufactured by now-defunct French company PIP to visit their doctor for checks after France advised all users there to have the gel products removed.
As many as 300,000 women worldwide may have received the implants made with industrial rather than medical grade silicone, and several countries have reported abnormally high rupture rates.
More than 25,000 units were used in Brazil - a country which is obsessed with appearance and has a huge cosmetic surgery industry.
Watchdog Anvisa also called on doctors to contact patients known to have received implants made by PIP, Poly Implant Prothese. The company's products were ordered off the market in 2010 and it shut down facing financial and legal problems .
It said in a statement that medical professionals should "work out the best conduct to adopt," but did not make any recommendation on whether or not to remove the implants.
Neighboring Argentina's state-run ANMAT drugs regulator advised any women concerned to consult a doctor but said the evidence surrounding the latest concerns was "pretty weak."
France has offered to remove the implants from an estimated 30,000 wearers there free of charge while Britain, where a similar number of women are affected, advised them to contact surgeons when they had a specific concern.
France has been investigating possible links to cancer from the gel used in PIP implants but has found no evidence so far.
Jose Horacio Aboudib, head of the Brazilian Plastic Surgery Society, told Reuters he was surprised by France's decision to recall the implants when the higher risk of rupture was known for some time.
"In our opinion nothing has changed from a year and a half ago. There is no new scientific fact that would determine this change in posture," he said. Aboudib said he did not believe the decision would hit demand in Brazil for 200,000-300,000 such procedures a year.
Aboudib said medical grade silicone was more viscous and therefore less able to seep in the case of a rupture.
PIP was placed into liquidation in March 2010 with losses of 9 million euros after the French medical safety agency recalled its implants. In a subsequent inspection of its manufacturing site, officials found it was using industrial silicone not approved by health authorities, at about a tenth of the price of approved gel.