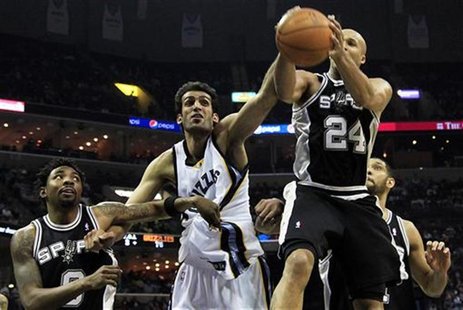 (Reuters) - Reserve center Hamed Haddadi, the first Iranian to play in the National Basketball Association (NBA), has signed a new contract with the Memphis Grizzlies, the team said Saturday.
Terms and financial details were not announced, but Memphis media reported the deal was for one year for the 26-year-old Olympian.
Haddadi, a longtime member of the Iranian national team, has career averages of 2.2 points, 2.2 rebounds and 0.45 blocks in three seasons with Memphis.
(Reporting By Gene Cherry in Salvo, North Carolina; editing by Stephen Wood)