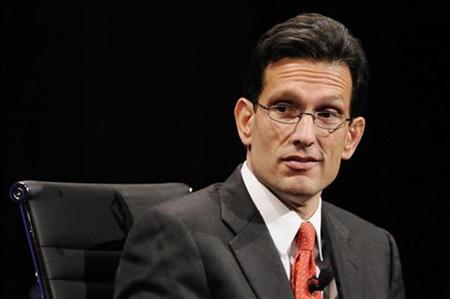 WASHINGTON (Reuters) - Incoming House Republican Leader Eric Cantor said on Tuesday that his party aims to offer a bill a week to keep its campaign vow to cut federal spending.
Speaking with reporters on the eve of the convening of the new Congress, Cantor also urged President Barack Obama to offer concrete plans to reform the U.S. tax code.
Cantor said in the coming weeks, House Republicans will spell out their priorities in obtaining $100 billion in spending cuts this year.
Republicans won control of the House from Obama's Democrats in the November election with a series of promises, including one to reduce federal spending to fiscal 2008 levels, with exceptions for programs for the elderly, national security, military and military veterans.
(Reporting by Andy Sullivan and Kim Dixon; Editing by Sandra Maler)