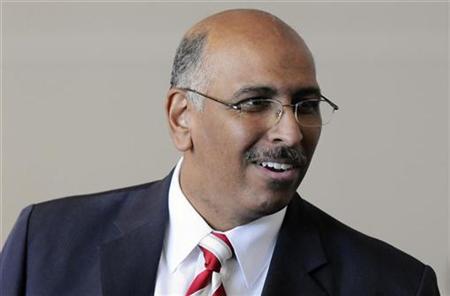 OXON HILL, Maryland (Reuters) - Embattled Michael Steele abandoned his bid for a new term as Republican National Committee chairman on Friday when it became clear that he did not have enough support to win.
After four rounds of voting by party leaders, Steele was losing support instead of gaining it.
"It's very clear that the party wants to do something a little different," he said. "At this time I will step aside for others to lead."
He threw his support behind a rival candidate, Maria Cino, who is backed by U.S. House of Representatives Speaker John Boehner as voting continue. (Reporting by Steve Holland)