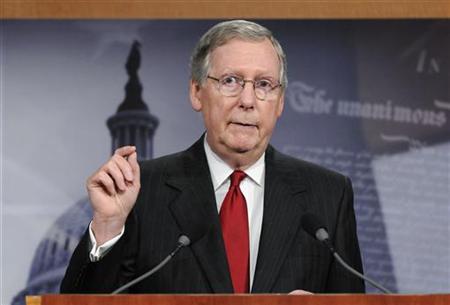 WASHINGTON, D.C. (WSAU) - Republican Senate Minority Leader Mitch McConnell tells CNN's "State of the Union" lawmakers are close to reaching a debt ceiling deal. The announcement comes after all-night negotiations at the White House.
Congressional leaders say President Obama has been directly involved in the talks. McConnell says the tentative agreement involves "a three-trillion dollar package" of short-term and long-term spending cuts. Both sides have worked for months to increase the government's $14-trillion borrowing limit before the Tuesday's deadline.
The debate has centered around tax increases and government spending cuts. McConnell says the near-deal includes no tax increases. However, he suggested that it may involve eliminating some tax breaks for the rich. Not raising the debt ceiling before Tuesday could cause the U.S. government to default on its debts.
A vote in the Senate has been scheduled for noon CDT.