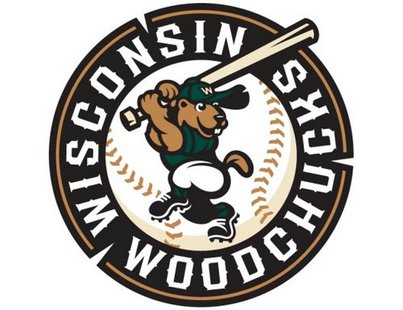 WISCONSIN RAPIDS (Woodchucks-WSAU) The Wisconsin Woodchucks used four runs in the first to build a lead that the Wisconsin Rapids Rafters could not come back from, as the 'Chucks went on to win, 7-4.

The Woodchucks got the scoring started early in the first inning. The first five batters all reached for the 'Chucks as Rafters starter Michael Huckabay walked three and allowed two hits before being taken out of the game. The top four in the 'Chucks line-up in Seth Batty, Danny Susdorf, Mike Gerber, and Austin Coleman all scored. Receiving the RBI's for the 'Chucks were Coleman, Tyler Heineman, Dimitri De La Fuente, and Kyle DeMerritt.

The score remained 4-0 until the bottom of the third, when the Rafters got on the board. Alex Edward lead the inning off with a walk and was followed by singles by Curtis Frisbie and Bobby Martin to load the bases with nobody out. They were followed by a sacrifice fly by Justin Jirschele that brought in their first run of the game. The following batter, Cody Koback, hit a fly ball out to right-fielder Mike Gerber who made a strong throw to the catcher Heineman that beat the runner, Frisbie, who tagged up and tried to score.

The Woodchucks added to their lead in the following half inning. Robbie De La Cruz lead the inning off with a walk and came around to score on an RBI single by Gerber to give the 'Chucks a 5-1 lead.

The Rafters cut the lead to three in the sixth inning as Kyle Peterson hit his Northwoods League-leading sixth homerun to left field.

The Woodchucks answered right back in the seventh with a couple runs of their own. With one out, Heineman and De La Fuente drew back to back walks, and scored on a passed ball by Kyle O'Shea and an error by the shortstop Martin to give the Woodchucks a 7-2 lead.

The Rafters came back in the bottom of the inning and brought the game back to within three runs after a pair of errors by the Woodchucks allowed Bill Charvat and Alex Edward to score to make the score 7-4. But, that would be all they could muster as the Woodchucks defeated the Rafters in game one of a two game series.

Picking up the win for the Woodchucks was starter Jonathan Boersma. He pitched six solid innings again for the 'Chucks, allowing only five hits and two runs. Justin Burns came in for the 'Chucks and picked up the three-inning save in his second appearance. Taking the loss for the Rafters was the starter Huckabay after the Rafters could not make up the four-run deficit.
The 'Chucks improve to 6-9 on the season, while the Rafters fell to 3-12. The Woodchucks will host Wisconsin Rapids tonight. You can hear the game on Foxsports1390.
Rest of NWL Scores
Eau Claire 6 Battle Creek 5
Green Bay 9 Madison 0
Waterloo 5 LaCrosse 0
Duluth 8 Mankato 1
Thunder Bay 4 Willmar 2
Rochester 3 St. Cloud 2
Brainerd 9 Alexandria 1