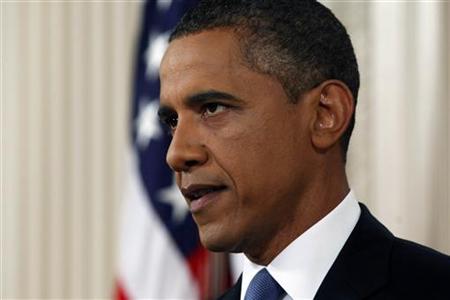 By Margaret Chadbourn
WASHINGTON (Reuters) - The Obama administration is exploring ways to support rental housing as the troubled U.S. real estate sector has kept potential buyers on the sidelines, a top U.S. Treasury official said on Friday.
"We support a housing finance market that provides liquidity and capital to support affordable rental options and help alleviate the burdens that many low-income households face," Treasury Under Secretary Jeffrey Goldstein told a housing conference.
"We are also exploring how private channels can finance affordable multi-family housing, perhaps with limited, targeted governmental support," he said.
Goldstein said the administration's range of options to expand support for lending for multifamily rental properties include reforms such as risk-sharing with private institutions.
He said private credit markets have generally underserved the multifamily segment that caters to low-income households. Instead, they prefer to invest in high-end developments, Goldstein said. Only 32 out of every 100 low-income families have access to adequate rental options, he added.
In his speech, Goldstein defended efforts by regulators to ensure mortgage lenders retain some of the risk on loans they originate as part of the overall focus to strengthen the U.S. housing finance system. He said the effort needs to be balanced so it does not choke off credit.
"Better underwriting practices for mortgages are good for consumers, good for the financial industry, and good for the economy," Goldstein said.
The Treasury is involved in implementing requirements from the Dodd-Frank Wall Street reform bill to curb risk-taking at financial firms. The legislation called on regulators to establish new guidelines for lenders and originators of securitized loans, the types of instruments that fueled the 2007-2009 financial crisis.
The proposed rules are intended to reduce risk-taking by forcing lenders to hold onto a 5 percent stake in any loan bundled for investors in the secondary market. Regulators proposed an exemption for the so-called qualified residential mortgages when borrowers make 20 percent down payments.
Critics say the rules would keep potential first-time buyers out of the housing market and drive up borrowing costs because lenders would charge higher rates for loans that do not qualify for the exemption. A comment period on the proposed rule expires on August 1.
"Fundamental flaws in the securitization market and the originate-to-distribute model were a key contributor to the housing bubble that helped precipitate the worst recession since the Great Depression," Goldstein said.
He said the risk-retention requirement was an "important part" of efforts to strengthen the financial system.
(Additional reporting by Rachelle Younglai; Editing by Ramya Venugopal; Editing by Andrew Hay)