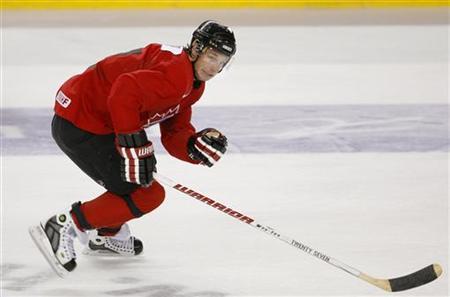 LOS ANGELES (Reuters) - The Los Angeles Kings sent left wing Ryan Smyth to the Edmonton Oilers in exchange for forward Colin Fraser and a seventh-round pick in next year's draft, the two teams said on Sunday.
Smyth was originally drafted by Edmonton in 1994 and became a fan favorite there but was traded in 2007 after both sides failed to reach a new contract, leading to a tearful goodbye.
The 35-year-old forward registered 23 goals and 47 points last season while playing in all of his team's 82 games during the regular season.
Fraser, 26, had three goals and two assists in 67 games with the Oilers last season, his first season with the team after spending the previous four with Chicago, including the 2009-10 season when the Blackhawks won the Stanley Cup.
(Reporting by Frank Pingue; Editing by John Mehaffey)