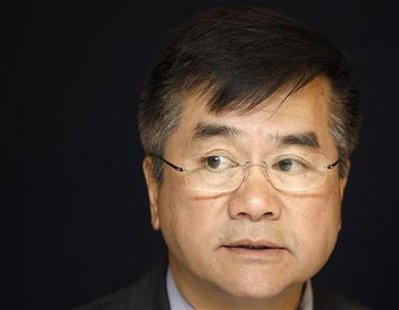 WASHINGTON (Reuters) - U.S.-China economic ties must be rebalanced through implementation of Chinese market-opening pledges that end the pattern of "China making and the United States taking," Commerce Secretary Gary Locke told a U.S. Senate hearing on Thursday.
"Rebalancing our economic relationship will require the type of market opening that the implementation of these commitments will bring," Locke told a Senate Foreign Relations Committee confirmation hearing on his nomination to be the next U.S. ambassador to China.
"The commercial relationship between our nations stands at a crossroads, a relationship that can no longer be characterized by China making and the United States taking," he said in a prepared statement to the committee.
Locke, a former governor of Washington who boosted that state's trade with China, would if confirmed by the Senate be the first Chinese-American to serve in the critical post of ambassador to Beijing.
In addition to boosting U.S. exports to China, Locke said he would also pursue other American goals, including deepening military-to-military relations, getting more Chinese help in curbing the nuclear ambitions of North Korea and Iran and trying to get Beijing to improve its human rights record.
"The administration is troubled -- and I am troubled -- by the well-documented deterioration of the human rights environment in China," he said, referring to recent disappearances and arrests of activists, artists and lawyers.
(Reporting by Paul Eckert; Editing by Vicki Allen and Eric Beech)