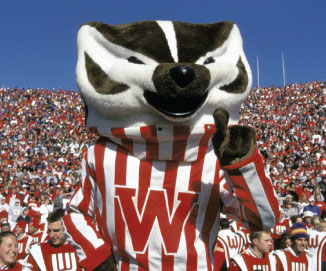 UNDATED (WSAU) The Southeastern Conference has long been considered the most dominant league in college football and the most recent Associated Press poll proves it.
LSU, Alabama and Arkansas now occupy the top three spots in the rankings, giving one conference a three-team sweep at the top of the AP poll for the first time since 1971 when Nebraska, Oklahoma and Colorado from the old Big 8 accomplished the feat.
LSU is No. 1 for the ninth straight week and is again a unanimous choice with all 60 first-place votes. Alabama slid up one spot to second and Arkansas moved up three places to third.
There is a very good chance that this SEC sweep will last just one week, as LSU hosts Arkansas next Friday. Alabama will visit arch-rival Auburn in the Iron Bowl.
The Badgers remain at 15th in the AP poll after Saturday's 28-17 win over Illinois. The Badgers can advance to the Big 10 championship game with a win next weekend against 20th ranked Penn State.
Stanford, Oklahoma State, Virginia Tech, Boise State, Houston, Oregon and Southern California round out the top 10. Oklahoma State dropped three spots from second after a stunning loss to Iowa State on Friday, while Oregon tumbled five spots following a home setback to Southern California, which vaulted eight spots from 18th.
The second 10 consists of Michigan State, Oklahoma, Georgia, South Carolina, Wisconsin, Kansas State, Michigan, Clemson, TCU and Penn State. Oklahoma dropped seven places from fifth on the heels of a last-minute loss at Baylor, while Clemson had the biggest fall in the poll. The Tigers, who had already locked up a spot in the ACC championship game, suffered a 37-13 loss at NC State on Saturday and plummeted 11 spots from seventh.
Baylor, Nebraska, Notre Dame, Virginia and Georgia Tech are the last five teams ranked this week. Virginia is ranked for the first time this season after pulling off a 14-13 win at Florida State on Saturday.