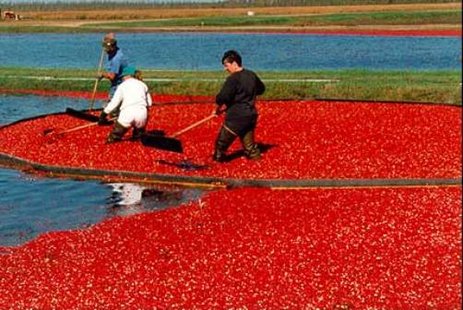 MADISON, WI (WTAQ) - Wisconsin remains the nation's top cranberry producer.
The USDA said Tuesday that the Badger State made 4.4 million barrels of cranberries last year – 11 percent more than in 2010.
The season had a late start due to bad weather. But the crop recovered during a summer heat wave. Some growers said their cranberries were smaller than in the past – but overall, they were good to average.
Wisconsin harvested more berries last year than the rest of the country combined.
Officials said the Badger State made 57 percent of the nation's cranberries in 2011. Massachusetts made 30 percent. New Jersey, Oregon, and Washington State accounted for the rest.