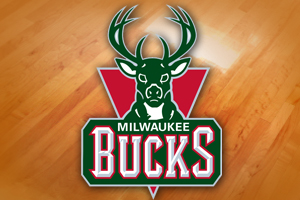 Milwaukee, WI (WSAU) The Milwaukee Bucks will host the team with the N-B-A's third-best record tonight, Oklahoma City. But if they can pull off a victory, the Bucks will go above .500 – and they'll pull within a half-game of both New York and Philadelphia for the seventh-and-eighth playoff spots in the Eastern Conference.
The Bucks were idle yesterday, but they lost a chance to tie the Knicks for the final playoff spot when New York beat Chicago 100-to-99 in overtime. Philadelphia, meanwhile, dropped into a tie with the Knicks with a 103-79 loss at Boston.
Both Philly and New York are 29-and-27, while the Bucks are 28-and-28 – and all three have 10 regular season games left. Milwaukee's opponent tonight, the Thunder, dropped three straight games before beating Toronto at home last night, 91-to-75. The Bucks are coming off a home win over Portland on Saturday night – and they're 13-and-4 since March seventh.