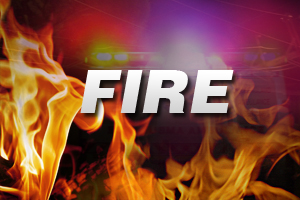 ANTIGO, Wis (WSAU) There was a major fire at the Whispering Pines apartment complex in Antigo on Sunday afternoon. It happened around 1:30 on Easter Sunday. There were no injuries.
Fire investigators say the flames got into the roof of the building and caused major damage. The upstairs units are not inhabitable. There's water and smoke damage to the downstairs apartments. It's not clear yet if the entire structure will be condemned.
The Red Cross and the Salvation Army are assisting displaced renters.
The cause of the fire is not known.
- - - - - - - - - - - - - - - - - - - - - -
Fire crews in Mosinee were called to a garage fire last night.
It happened around 9-30 on Fifth Street. The Mosinee Fire Department says a man was welding inside the garage. The torch apparently started the fire. Flames were coming through the roof when firefighters arrived.
No one was injured.