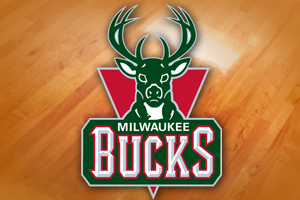 SAN ANTONIO, TX (WSAU) The Milwaukee Bucks will play at San Antonio tonight – and Spurs' coach Paul Popovich is concerned that he might not have four injured players. Danny Green, who averages 10 points a game, left early on Saturday night after pulling a hamstring. Gary Neal has an Achilles problem, Kahwi Leonard has a right knee injury, and former Buck Stephen Jackson is out with a bad finger.
Green was among the infamous four players whom Popovich refused to bring to Miami last week, so they could get some rest amid four games in five nights. That netted the Spurs a 250-thousand-dollar fine from N-B-A Commissioner David Stern. Neal has been hot lately, averaging 17 points in his last three contests. The Spurs have won seven-of-their-last-nine against the Bucks – and the Spurs are coming off a four-point overtime win over Memphis last Saturday.
The Bucks are coming off a 21-point drubbing at New Orleans on Monday night. Milwaukee guard Monta Ellis has averaged 27 points in his last nine games against San Antonio – but the Spurs still won all of those contests.
San Antonio is 14-and-4 on the season. The Bucks are 8-and-8, after losing six-of-their-last-eight. You can hear the game on Foxsports1390 Am & 93.9 FM at 7:10