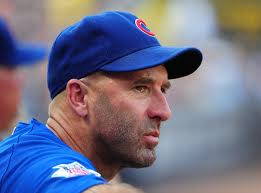 Nashville, TN (WSAU) Chicago Cubs' manager Dale Sveum said he was accidently shot in the back and the right ear by former Brewers' teammate Robin Yount, when they recently went quail hunting in Arizona. Sveum talked about the incident yesterday at baseball's Winter Meetings.
He said the pellets made him bleed – but he didn't need stitches, and he's doing fine.
Sveum said he was about 50 yards ahead of Yount when a bird went up. Yount pulled the trigger – but he lost track of his hunting partner and struck him. Sveum said quail hunters don't get hit very often, and it's not that big of a deal. By the way, Yount did get his bird.