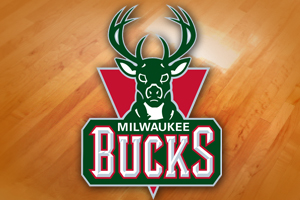 SAN ANTONIO, TX (WSAU) The Milwaukee Bucks collapsed in the fourth quarter last night, and lost at San Antonio 110-to-99. The game was tied at 76 at the start of the final period, when the Spurs pulled away with a 16-to-2 run.
Gary Neal and Tiago Splitter each scored six points during that run. Bucks' coach Scott Skiles drew a technical foul at the start of the fourth quarter. He took issue with a goal-tending call against forward Larry Sanders.
Milwaukee shot 55-percent in the first half, as they took a six-point lead to the locker room. But the Bucks only shot 30-percent after the intermission, and they only had six assists in the second half after getting 18 in the first half. Skiles said the Bucks moved the ball pretty well, but they couldn't make their shots after the break.
Monta Ellis led the Bucks with 21 points, 11 assists, and seven rebounds. Neal and Tony Parker each scored 22 for San Antonio. Parker also had 10 assists, and Matt Bonner had a game-high 12 rebounds off the bench.
The Spurs won their seventh game in their last eight and improved to 15-and-4. The Bucks have lost seven-of-nine, falling to 8-and-9. They'll host Charlotte Friday night.