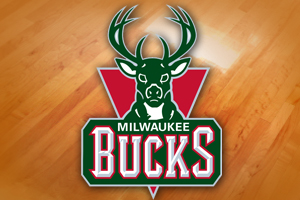 MILWAUKEE, WI (WSAU) The struggling Milwaukee Bucks needed a strong start and they got it in a 108-93 win over Charlotte Friday night. Ersan Ilysasova's 21 points were his best output of the young season. So were the dozen rebounds he pulled down.
Marquis Daniels added 18 in his fourth straight start at the small forward position. He hit 7-of-11 floor shots, including 3-of-3 on treys.
The Bucks built a 13-point lead in a hot-shooting first quarter and kept a big margin all the way to only their third win in the last 10 games.
A moment of silence was held for former Bucks assistant and Marquette head coach Rick Majerus. He died of a heart-related illness a week ago today. Majerus was 64 years old and had been coaching at St. Louis University for the last five seasons.
Milwaukee returns to action Sunday night at Brooklyn