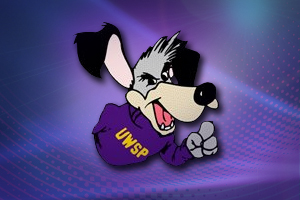 MINNEAPOLIS, MN (UWSP) - No. 4 University of St. Thomas survived a late comeback attempt by No. 5 UW-Stevens Point as the host Tommies came away with a narrow 68-63 victory over the Pointers at Schoenecker Arena.
The loss for the Pointers is their first of the season (9-1), while St. Thomas improves to 9-0.
UWSP battled its way back from an early six-point deficit to take a one point edge, 27-26 into the halftime break.
In the second half, the host Tommies responded with a run to build an 11-point advantage, 49-38, with 11:07 remaining in the game.
The Pointers pulled to within one, 62-61, with just under a minute remaining, but the Tommies connected on all six free throw attempts down the stretch to hold on for the five-point win.
The Tommies held 36-26 rebounding edge on the evening while the Pointers committed just seven turnovers on the night.
Clayton Heuer (Wisconsin Rapids, WI/Lincoln/UW-Green Bay) and Joe Ritchay (Wisconsin Rapids, WI/Lincoln) each tallied 16 points for the Pointers while Tyler Tillema (Randolph, WI/Randolph) scored 14 points off the bench.
Tommy Hannon led the way for the Tommies with 16 points and 11 rebounds.
UW-Stevens Point returns to action Dec. 29 with an in-region match-up against the University of Texas-Dallas in Richardson, Texas. Tipoff is scheduled for 3 p.m.
The following link takes you to UW-Stevens Point's site: No. 4 Tommies prevail against No. 5 Pointers, 68-63