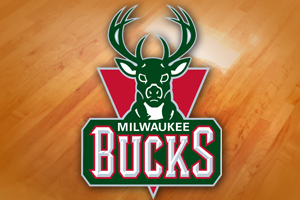 AUBURN HILLS, MICH (WSAU) After a big emotional win over Miami on Saturday night, the Milwaukee Bucks fell flat last night and lost at Detroit 96-to-94. T
he Bucks trailed 13-to-nothing early, and they were down by 10 at the half. Milwaukee finally got a run going in the fourth quarter, and they tied the game at 92 with 1:43 left. It was tied at 94 when Tayshawn Prince made two free throws with 10-point-nine seconds left. Monta Ellis had a chance to send the game to overtime, but he missed an 18-foot jump shot in the closing seconds.
Ellis led all scorers with 30 points, and Ersan Ilyasova had 24. Prince had 20 points. Greg Monroe had a double-double for Detroit with 14 points and 10 rebounds.
Former Buck Charlie Villanueva had 11 – the fourth straight game he has scored in double figures. Detroit out-rebounded the Bucks 48-to-33. The Pistons shot a blistering 57-percent for the first half – but for the game, they only outshot the Bucks 48-to-47 percent. The Pistons have now won four of their last five contests.
The Bucks blew a chance to regain sole possession of first place in the N-B-A's Central Division – and they're now 2-and-6 in the second games on back-to-back nights. Milwaukee is now 16-and-13, and will host San Antonio on Wednesday night.