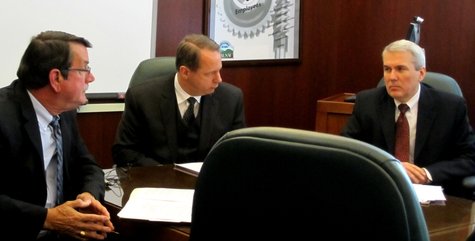 WAUSAU, Wis. (WSAU) – An osteopathic medical school in Wausau that would be run by five competitive health care systems is not feasible, Aspirus said Tuesday.
Aspirus is ending its role in a feasibility study that it had worked on since last summer with the Wisconsin College of Osteopathic Medicine.
"The structure we have envisioned for a medical school in Wausau will not work," Aspirus chief financial officer Sid Sczygelski said. "If you're going to set up a governance structure, you really shouldn't have the competitive environment of health care coming into the decision making."
Tuesday's announcement does not mean osteopathic leaders are giving up in their search to find a model that works, said WCOM dean Dr. Gregg Silberg.
"We are continuing to move forward with looking for ways of making the school feasible," Silberg said by phone, adding that he is working with officials in Wausau and Marathon County.
Sczygelski said Aspirus supports efforts to find quality healthcare workers.
"While the result of this evaluation is disappointing, we must continue to be frank with the public and with potential partners," Sczygelski said. "We will evaluate other options to address the primary care physician shortage."
The Wisconsin Hospital Association has predicted a shortage of 2,000 doctors in Wisconsin by 2030 unless the state attracts and retains 100 doctors a year to meet rising demand.