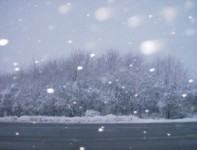 GREEN BAY, WI (WTAQ) - Wisconsin is supposed to get 3 to 10 inches of snow from Wednesday night through early Friday – and the state DOT says it's ready.
The agency has beefed up its 511 travel information system, which provides road conditions and news about potential hazards. It can be reached by phone or the Internet.
When the system first went online 3 years ago, users were frustrated because there was not enough bandwidth to handle high usage during storms.
But the DOT's Chris Quesnell says that's been fixed – and it now uses 8 servers instead of two. Also, new features have been added to the system to make it easier to get specialized information.
Quesnell says folks can create custom profiles. When they call, they can get conditions only about the routes they choose. Users can also get text message alerts. And the DOT has added 5 regional Twitter feeds to put out snow and travel information.
You can reach the system by calling 511, or going online at 511WI.Gov.
Most of Wisconsin is about to get its first major snowstorm of the winter. La Crosse has only had 5 inches so far this season, and Green Bay has had just over 6.