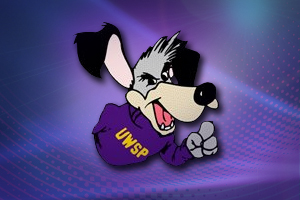 GRAND RAPIDS, MICH (WSAU) The UWSP womens basketball team was ousted from the NCAA D-3 tournament on Saturday night losing to Calvin College 76-71. The fifth ranked Knights, playing at home, were tested by the 11th ranked Pointers as the game featured 12 ties.
Sam Barber had a double-double of 22 points and 11 rebounds and Cassie Bandow added 12 point for UWSP.
The Pointers finish the season with a record of 24-5.
The UWSP mens hockey team was shutout in the Peters Cup NCHA title game. St. Norbert got the 4-0 win on Saturday night in DePere. Three power play goals proved to be the difference.