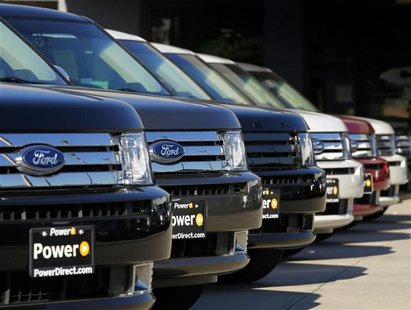 WAUSAU, Wis. (WSAU) – Wausau will help a car dealer build a new dealership on the city's northwest side.
Keith Kocourek plans to build a new car lot west of his Kocourek Ford Dealership on 20th Avenue along Highway K. The project will create 30 full-time employees and increase the city's tax base by $4.25 million.
"It's pretty exciting because Mr. Kocourek is committed to developing along areas where there's good opportunity for him but also have met with great challenge for others," said assistant community development director Heather Wessling.
The City Council approved a developer's agreement Tuesday night that provides up to $200,000 in tax increment financing for the project. Under the deal, Kocourek will pay for improvements upfront out of his own pocket then get reimbursed from the city from the property tax increment that is generated. The improvements include the costs of clearing, grading and filling land.
Most developer agreements work by having the city front the money for infrastructure improvements then recouping any investment from the property tax increment.
The benefit to the city in the Kocourek deal is that the city will not have to borrow any money and incur any debt.